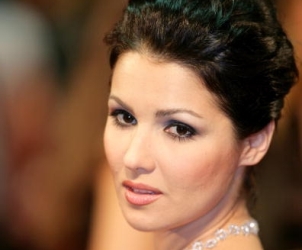 One of the best things The Metropolitan Opera House in New York City has done recently is broadcast its performances to select theaters around the country, live in high definition. Acadiana Center for the Arts is one of them and the next performance is Oct. 15.
This week's performance is Donizetti's Anna Bolena with Anna Netrebko in the title role. Netrebko is a soprano who was discovered by her mentor while working as a janitor at the conservatory where she was studying. She made her professional debut at 22. This role of Anna Bolena was made most famous by the late Maria Callas.
Anna Bolena is based on the life of Anne Boleyn, Henry VIII's unfortunate wife, and Jane Seymour, her lady-in-waiting who would meet the same fate. This Italian opera has what is regarded as one of the finest duets in all of opera, between a soprano and mezzo-soprano.
The broadcast airs at noon at the James D. Moncus Theater in AcA. Ticket prices are $16 for AcA members, $18 for non-members, $10 for kids and $14 for seniors and students. There are season ticket prices available for all the broadcasts from The Met. Go to AcA's site for details.
Read the Flipping Paper!
Click Here for the Entire Print Version of
IND Monthly