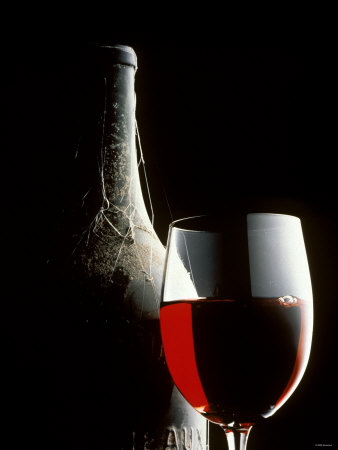 Wine Spectator magazine has given Village Cafe a 2011 Award of Excellence.
Village Cafe in River Ranch's wine list is under the helm of Wine Director/Sommelier Ben Leger. It has nearly 600 wines to choose from, according to Wine Spectator. The award is based on how extensive a selection a restaurant offers and how it fairs as "a thematic match to the menu in both price and style." In other words, the prices of the entrees offered are expected to be comparable to the prices of wine served as well as complementing the meal.
Restaurants that wish to be considered for an award on any of the three levels (Award of Excellence, Best Award of Excellence and the Grand Award) must meet certain criteria. A current wine list must be submitted in hardcopy along with the dinner menu. A cover letter on restaurant letterhead must detail the inventory, pricing and how the wine is stored along with any other tidbits that the restaurant, wine director or sommelier believes makes the selection stand out. All three tiers of awards are considered examplary, and the selected restaurants, picked from across North America, are listed on Wine Spectator's website and in its magazine.
Having a Wine Director like Leger on staff means Village Cafe has one person whose job is to select and recommend wines for the establishment and to talk to the customers about wine. Leger is at the restaurant to help and educate so that patrons don't waste their time and money on a wine they don't like.
Village Cafe is open at 1 Degaulle Square in River Ranch.
INDstyle

Sports

10 Things

Health

INDFamily

Eats
How leges might "launder" the tax money

DEC 10 The state's tax amnesty program paid off in a big way, with more money collected than expected, Jeremy Alford writes in LaPolitics. There are laws that govern how that money is supposed to be spent -- but surely the leges will find a way around that, Alford predicts. After all, it has happened before: if there's one thing we're good at, it's robbing Peter to pay Paul.

New Bethany story is new again

DEC 10 Tom Aswell continues his coverage of the New Bethany Home for Girls in this post. Although the school shut down years ago, the story has been revived -- especially after several former residents returned to Arcadia last week to file sexual assault complaints against the man who ran the school. Only two of the women filed complaints; the others came (from other states) to lend support. It's a compelling story Tom tells here.

CB is no pollyanna

DEC 10 Blogger CB Forgotston isn't buying what the legislature's selling (to itself) regarding Louisiana's fiscal outlook. Leges are telling everybody they don't need to worry about mid-year budget cuts. The Legislative Fiscal Office's predictions aren't being questioned like they should -- except by reporters, CB says.

Deberry: don't simplify the complex mandela

DEC 10 The Picayune's Jarvis DeBerry writes about Nelson Mandela in this post. The former President of South Africa, who died last week, was not the simple, sanitized "cuddly" guy being portrayed in the simple-minded, easily-distracted American pop media, he says. He's hoping that Mandela's legacy will not receive the same "whitewash" that has been perpetrated against MLK.

Grace calls Vitter on his maneuvers

DEC 10 Sen. David Vitter's continued efforts to force a vote on lawmakers' health care doesn't pass the "moral high ground test," columnist Stephanie Grace writes in this post. There's no "real policy argument" here and the vote he's trying to force (in true Vitter style, by embarrassing his colleagues) will accomplish "almost nothing" except hurting people, she says. So if he runs for guv and wins, we can look forward to more pointless, empty political posturing? Great.

Hmmm....

DEC 10 So who is behind David Vitter's SuperPAC? Blogger Bucktown Pirate takes a look in this post on the Kingfish. With "the internets" and "a modicum of free time," Pirate has done some digging and it's pretty interesting stuff. So why should citizens have to do this much digging to find out who is behind organizations that raise tons of money then spent to influence elections? Good question.

One Love -- of money?

DEC 10 Bob Marley's children and widow have sued Raising Cane's for use of the words "One Love," this blog post on Spin says. The words were registered by the chicken chain years ago, but the family says they're owed damages, attorney fees and all profits attributed to the use because it also was the name of a song recorded by Bob Marley with the Wailers.

Gambit on the medicaid money

DEC 10 Here's Gambit's take on Gov. Jindal's refusal (so far) to take the Medicaid expansion money. He's done this before, the editorial post says: posture and pose for the cameras, then show up in a dark alley to take the money anyway. That time, he handed out the money using big goofy checks with his name as the payer, the post reminds us. So he's not "entirely allergic" to federal bucks after all, the post says.
Read the Flipping Paper!
Click Here for the Entire Print Version of
IND Monthly